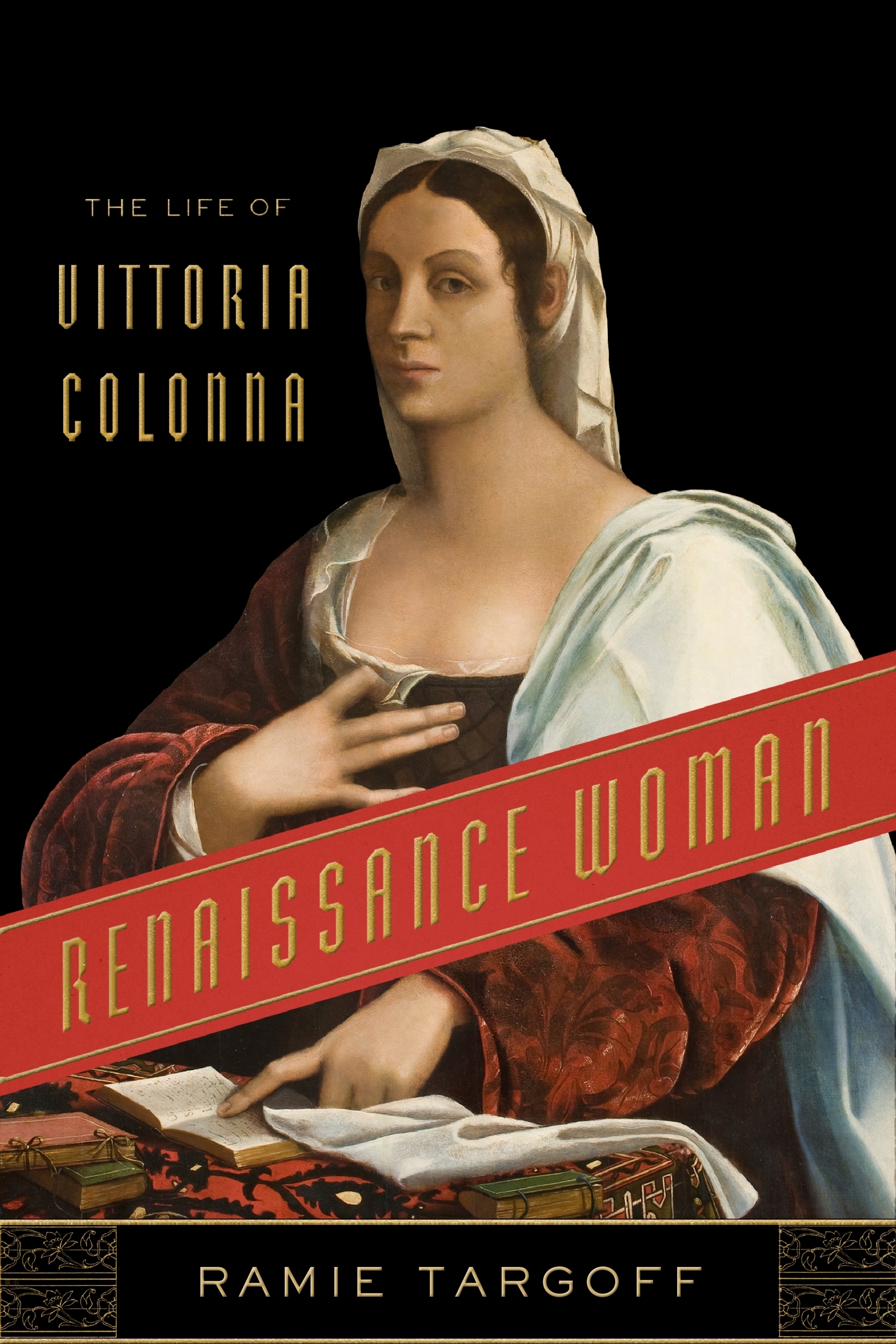 "Targoff recreates these worlds with enormous skill and leaves us delighted with her quest."
—Natalie Zemon Davis
Renaissance Woman tells of the most remarkable woman of the Italian Renaissance: Vittoria Colonna, Marchesa of Pescara. Vittoria has long been celebrated by scholars of Michelangelo as the artist's best friend--the two of them exchanged beautiful letters, poems, and works of art that bear witness to their intimacy--but she also had close ties to Charles V, Pope Clement VII and Pope Paul III, and Queen Marguerite de Navarre, among others. Personally involved with nearly every major development of this period, Vittoria was not only a critical political actor and negotiator but also the first woman to publish a book of poems in Italy, an event that launched a revolution for Italian women's writing. Vittoria was, in short, at the very heart of what we celebrate when we think about sixteenth-century Italy; through her story the Renaissance comes to life anew.
"Donne's obsessive and lifelong interest in defining the precise nature of the relationship between the body and the soul, both during life and after death, is the focus of Ramie Targoff's probing and illuminating study of his poetry, letters, sermons, and religious writings…Her book is refreshingly free of point-scoring off other critics, and she wastes no time in the business of justifying her approach in relation to this or that strand of contemporary theory. Her introduction convincingly makes the case for the importance of the body–soul relationship to an understanding of Donne's writings in all genres, and briskly outlines the various perspectives on this vital issue current in the period." —Mark Ford, New York Review of Books
James Russell Lowell Prize, Honorable Mention, Modern Language Association, 2015; Christian Gauss Prize Finalist, Phi Beta Kappa Society, 2015
"Posthumous Love does not merely spring from one canonical poet to the next. Targoff knows the virtues of reckoning with the unknowns and their place in the lyric tradition...An even keener pleasure can be felt, however, when she manages to banish complacency from the side of the canonical and make us new readers of old favourites" —Alana Shilling-Janoff, The Times Literary Supplement
Best Book of the Year Award, Christianity and Literature, 2001
Common Prayer explores the relationship between prayer and poetry in the century following the Protestant Reformation. Ramie Targoff challenges the conventional and largely misleading distinctions between the ritualized world of Catholicism and the more individualistic focus of Protestantism. Early modern England, she demonstrates, was characterized less by the triumph of religious interiority than by efforts to shape public forms of devotion. This provocatively revisionist argument will have major implications for early modern studies.